The situation in the tyre industry is turbulent at present, to say the least. Following the sanctions against Russia, the supply of raw materials has been curtailed and prices have risen rapidly. At the same time, there is also a lot happening in the industry. One example is the world-leading tyre recycling facility that is being built in Linköping.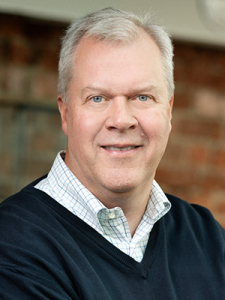 When Automässan, the Nordic region's largest event for the automotive service and aftermarket industry, takes place at the Swedish Exhibition & Congress Centre on 18–21 January 2023, focus will be on the major challenges facing the industry. A lot has happened in the world since the last Automässan exhibition: the pandemic has rocked the industry, as has the war in the Ukraine and the comprehensive sanctions against Russia. In addition, there has been a dramatic rise in electricity and fuel prices.
"There is a lot happening on many fronts in the industry at the moment. First and foremost, industry members are working to manage the consequences of the conflict in the Ukraine, as many manufacturers have production based in Russia, and materials such as synthetic rubber, carbon black and oil are supplied to European factories from Russia", says Fredrik Ardefors, CEO of Däckbranschen Sverige.
Martin Tillsten, CEO of Däckteam, agrees: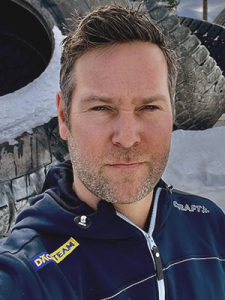 "Manufacturers are in a tough situation at present, especially with regard to studded tyres. But we have contracts with a number of suppliers and are therefore a little better placed than many others when it comes to getting hold of products. We will be able to deliver tyres to our customers."
Sharp price increases
A significant increase in tyre prices is an inevitable consequence of recent events. Prices have already risen by 15 percent this year, and Martin Tillsten doesn't believe it will stop there.
"It's difficult to speculate, but we can probably expect to see prices rise by a further seven or eight percent in the autumn. We have never experienced a situation like this before. There is much to suggest that the trend of rising prices for tyres, electricity and fuel will lead our customers to drive less, which in itself represents yet another challenge that we must manage."
One way to do this is to draw customers' attention to how they wear out their tyres, and Martin Tillsten also feels there is a need to generate more discussion about tyres in general:
"That's something we've been bad at for far too long. Above all else we need to convey the importance of having good tyres. How important it is to have the right air pressure, tread depth and wheel settings, how we drive and so on."
Best in the world at tyre recycling
As the world changes and develops, new demands are being imposed on responsible recycling of materials as part of the circular economy.
"The tyre industry is progressing through the development of products that are more advanced and tailored for different types of vehicles. They include sensors and electronics that help reduce the environmental footprint", Fredrik Ardefors explains.
Preparations are currently under way for the new recycling system that is planned to start in January 2023. A new facility is being built in Linköping with the aim of being the world's leading tyre recycling centre.
"The material in tyres has more to offer society even after the tyres themselves are no longer roadworthy. The wheel saves enormous amounts of energy for society's transport needs, and the recycled material saves the extraction of virgin resources."
Automässan 18-21 January
Fredrik Ardefors feels that, in general, the level of knowledge about the role of tyres in society is low. He highlights a number of important issues for the industry, such as the times for changing from winter to summer tyres, the classification of worn-out tyres as waste, and tyre deliveries for the winter.
"Legislation hasn't really kept pace with the rapid technological and environmental developments. There is a lot to discuss when we meet up at Automässan."
Martin Tillsten is also looking forward to Automässan, where all the latest developments will be presented.
"It's a great way to bring together all the different parts of the industry. We will also be having a number of meetings with our members during the exhibition. There is a lot happening at the moment, and we need the trade fair."
Facts
Däckbranschen Sverige is the umbrella organisation for industry members representing the entire value chain for tyres: Däck-, Fälg- och Tillbehörsleverantörernas Förening (DFTF), Däckspecialisternas Riksförbund (DRF) and Svensk Däckåtervinning (SDAB). Read more at dackbranschen.se.
Däckteam is one of Sweden's largest chains, with 150 workshops for tyres and rims. Read more at dackteam.se.
Automässan is the largest exhibition in the Nordics for the automotive service and aftermarket industry. The event takes place over four days starting on 18 January 2023. Read more at automassan.se.
Read more
The Auto Trade Fair 2023 is arranged by FVU (The Association of Garage Equipment Suppliers) and SBF (Association of Swedish Car Parts Wholesalers ) in collaboration with MRF (The Swedish National Association for Motor Trades & Repairs), MAF (The Swedish Motor Trade Employers' Association), DRF (Däckspecialisternas Riksförbund) and SFVF (Sveriges Fordonsverkstäders Förening).