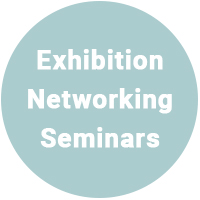 Share your knowledge about the workshop of the future
Automässan is the Nordic Region's leading meeting place for experiencing, and learning about, the workshop of the future. An absolute must for anyone who wants to strengthen their skills and develop their business to meet the demands and challenges of the future.
This is where all the industry's specialists gather and showcase the latest developments – from digitalisation and connected vehicles to workshop equipment, spare parts, sheet metal and paint, tyres and rims and associated support systems for both light and heavy vehicles. A unique opportunity to come together with all branches of the motor industry's service and aftermarket.
Be the first to discover the latest news and get a unique insight into where our industry is headed.
This year's focus areas

About
Nowhere else in Scandinavia will you find so many suppliers, manufacturers, wholesalers, experts and specialists..
Seminars
The fair is packed with seminars – see our seminar programme for 2020
Exhibitors
All of the sector's leading suppliers! With more than 240 exhibitors and 1,000 representative brands.
Tickets
Register for free
Rights concerning a car's digital content and the new quality standard for certifying workshops, Godkänd Bilverkstad. These are major talking points for the industry ahead of the 2020 edition of Automässan. But there are revolutionary technical and commercial megatrends just around the corner, and with them, paradigm shifts that are expected to disrupt the entire vehicle sector. It is high time to...
Read more
Bookings for Automässan, the leading event for Sweden's automotive industry, are at record levels just under a year before the next edition, which takes place on 15-18 January 2020. The Swedish Exhibition & Congress Centre has reinforced the team with the appointment of Anna Lena Friberg as the Automotive Fair's new business manager. The Swedish Automobile Dealers Association, SBF, and FVU,...
Read more
The Auto Trade Fair 2020 is arranged by FVU (The Association of Garage Equipment Suppliers) and SBF (Association of Swedish Car Parts Wholesalers ) in collaboration with MRF (The Swedish National Association for Motor Trades & Repairs), MAF (The Swedish Motor Trade Employers' Association) and SFVF (Sveriges Fordonsverkstäders Förening).