Scandinavia's largest exhibition for the automotive service and aftermarket industry
15-18 januari 2020
Meet the cream of Scandinavia's automotive aftermarket
15-18 January 2020
The automotive industry's top venue in Scandinavia
The Auto Trade Fair offer a gathered venue for the entire automotive service industry. In 2017 16 635 affluent visitors visited the Auto Trade Fair and we are now looking forward to 2020. The show takes place on the 15th-18th of January at Svenska Mässan & Gothia Towers in Gothenburg.
Meet the cream of Scandinavia's automotive aftermarket
Experts are agreed. The automotive service and aftermarket is accelerating into an exciting and challenging future. Digitalisation, shifting competitive dynamics, changing consumer preferences, EVs, sustainability. And that means now, more than ever, the sector is looking to invest. Nowhere else in Scandinavia will you find so many senior buyers, decision makers and professionals from right across the automotive services and aftermarket sector.
Motor factors, distributors, independent car, truck and bus workshops, workshop tool and equipment dealers, dealerships, tyre retailers, body and paint shops, parts suppliers and many others attend Automässan. Automässan offers a dynamic platform for your business where you can interact with all parts of the automotive service and aftermarket industry
In 2017 16 635 affluent visitors visited the Auto Trade Fair and 268 companies from 15 countries exhibited.
Welcome and join us in 2020!
67%
plan to buy or suggest the purchase of products or services seen at the fair within 12 months.
86%
say they will visit the Auto Trade Fair 2020.
75%
are responsible or advisory for the purchase of products and services exhibited at the fair.
Automässan 2020
Meet the key players
Are you a manufacturer, importer, supplier or wholesaler to the automotive service sector? Are your customers based in automotive repair shops, the commercial vehicle sector or in the motor trade?
If so, the Auto Trade Fair is the most important meeting place for communicating your brand, presenting and demonstrating your products/services, building relationships, expanding contact networks and simply doing business.
A dynamic platform for your business
No other forum in Scandinavia allows you the opportunity of meeting so many repair shop and service market managers, mechanics, installers, repairers, panel beaters, paint repair and spare parts specialists, or indeed key players in the industry.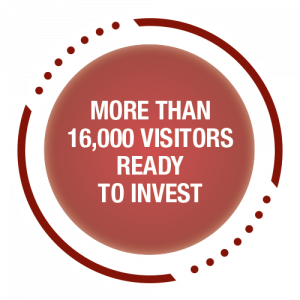 Top Trends
Your customers and prospects are capitalising on these trends!
Meet them at Automässan.
The global automotive aftermarket is growing and is expected to reach US$847 billion by 2022.1
In Europe, products which enhance the performance and agility features of the vehicle are expected to show highest growth.1
Sweden is at the cutting edge of developments – new registers of environmental cars doubled from 2013 to 2016 and sales of electric and hybrid vehicles set to grow 30% by 2020.
By 2030, connected car services will expand the global automotive industry's revenue by 30%.2
By 2040, fully electric vehicles is expected to represent 55% of total sales.3
The automotive market is moving at breakneck speed – Time to step up a gear!
Källor:
1. "Global Automotive Aftermarket Products Market", Globe Newswire, 2017.
2. "Disruptive Trends That Will Transform the Auto Industry", McKinsey & Company, January 2016.
3. Bloomberg, New Energy Finance 2018.
The Auto Trade Fair 2020 is arranged by FVU (The Association of Garage Equipment Suppliers) and SBF (Association of Swedish Car Parts Wholesalers ) in collaboration with MRF (Motorbranschens The Swedish National Association for Motor Trades & Repairs), MAF (The Swedish Motor Trade Employers' Association) and SFVF (Sveriges Fordonsverkstäders Förening).